Operation mode of POD Online Shop
Vertical Categorie
Customization in the jewelry category is becoming increasingly popular among Europeans and Americans. Unique POD personalization can cater to their preferences.
For example, custom-made rings, as souvenirs or holiday gifts are good choices. Currently, many excellent Online Shop have made small achievements in the field of vertical category customization, and CMOFFER's multi-category and multi-craft POD on-demand customization is just the right way to help the voyage of this model.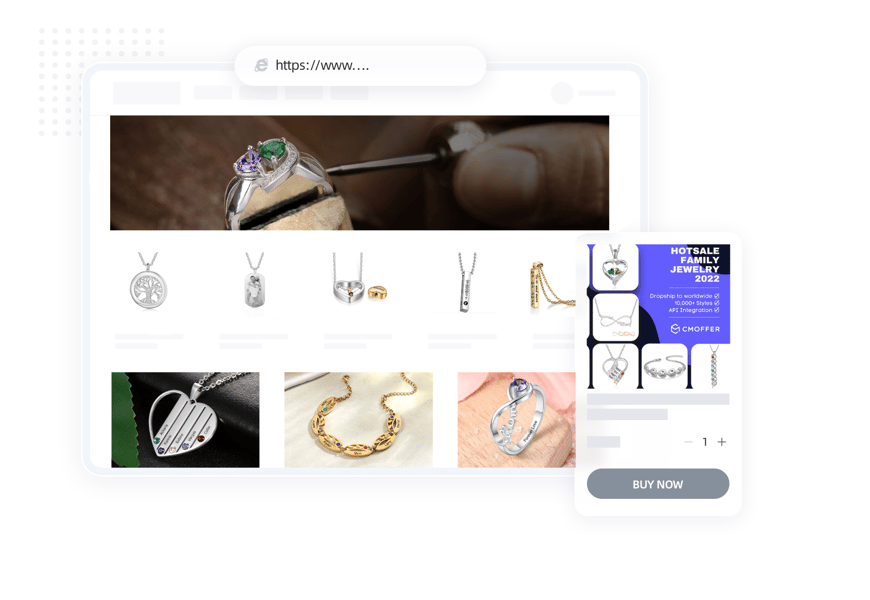 Marketing Nodes
Festive celebrations are essential rituals in society that
It is also solace for people's busy lives. Rich custom gifts often make traditional holidays more memorable.
There are many high-traffic festivals every year, and the hot-selling categories of each festival are not willing to take Christmas as an example, red and green matching pendants and so on are the unique decoration of Christmas, CMOFFER has rich and diversified categories, which are more suitable for Online Shop sellers' demand of commodity diversity in holiday marketing.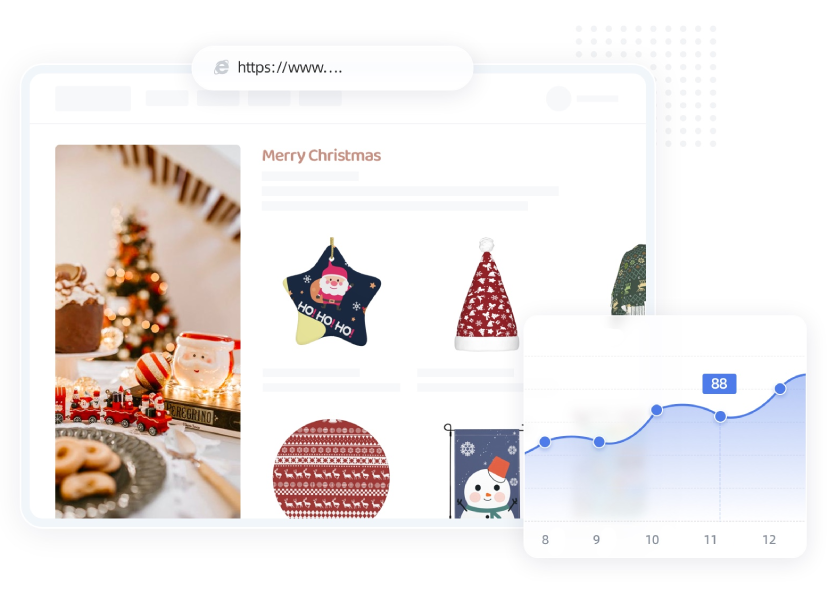 Targeted Themes
In the current era, there are more and more kinds of hobbies and interests. One person represents a preference label, and a group of people represents a circle. Personalized and customized goods can just cater to their needs.
For example, custom decorative Online Shop, and Online Shop focused on fashion style, etc. Such Online Shop cater well to all kinds of consumers with labels, CMOFFER fast response to the market, efficient delivery, excellent workmanship, and other characteristics, which are more suitable for this type of Online Shop seller.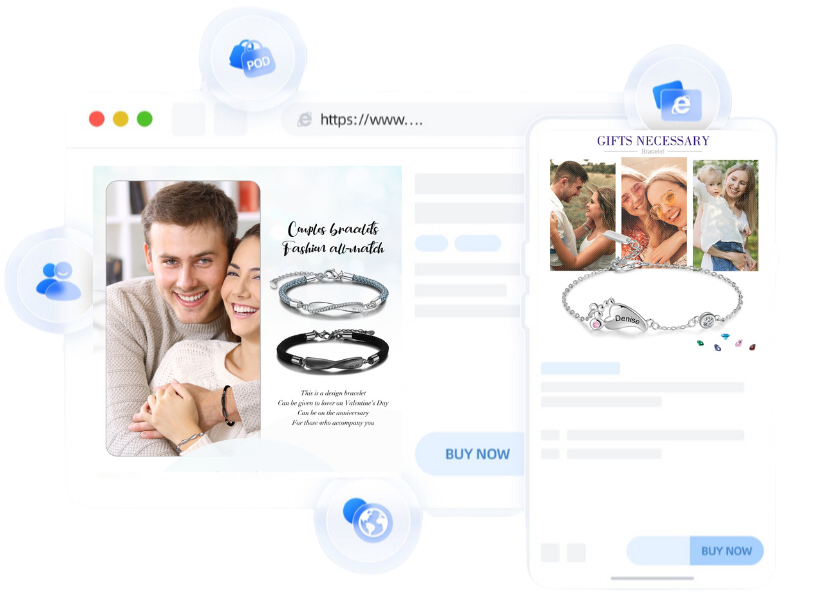 Online Shop's Core Benefits
Effective precipitation of private domain users
The Online Shop is not restricted by the rules of the sales platform, which is conducive to precipitating private domain user resources and can improve the repurchase and realization ability with more diversified marketing methods.
Sell on a global scale
Your website will be effective globally, providing a foundation for your brand by continuously optimizing your services and tapping into user needs, thus generating a brand premium and rejecting low-price competition.
Zero Inventory No Threshold POD Model
The Online Shop operation mode is highly compatible with the POD supply chain, CMOFFER realizes the business closed-loop support from selection, publication, and shipment, with no MOQ required, ensuring merchants carry out business easily and efficiently.
Cross-border multi-channel layout development
The common development trend of platform-based, social e-commerce multi-model, multi-channel operation layout not only enhances the ability to resist risk, while increasing the diversity of traffic sources, and the platform led by Online Shop is also being favored by sellers.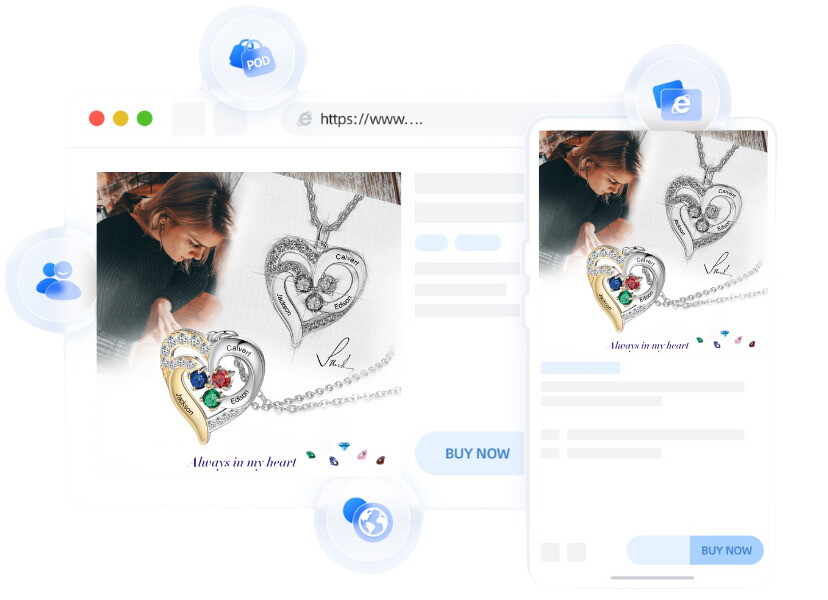 Being Expertise in Online Shop
Easily Start Your POD Online Shop Business
Online Shop's POD Operating Model Strategy
Online Shop's Top Node Marketing Tips
Set sailing on Online Shop with CMoffer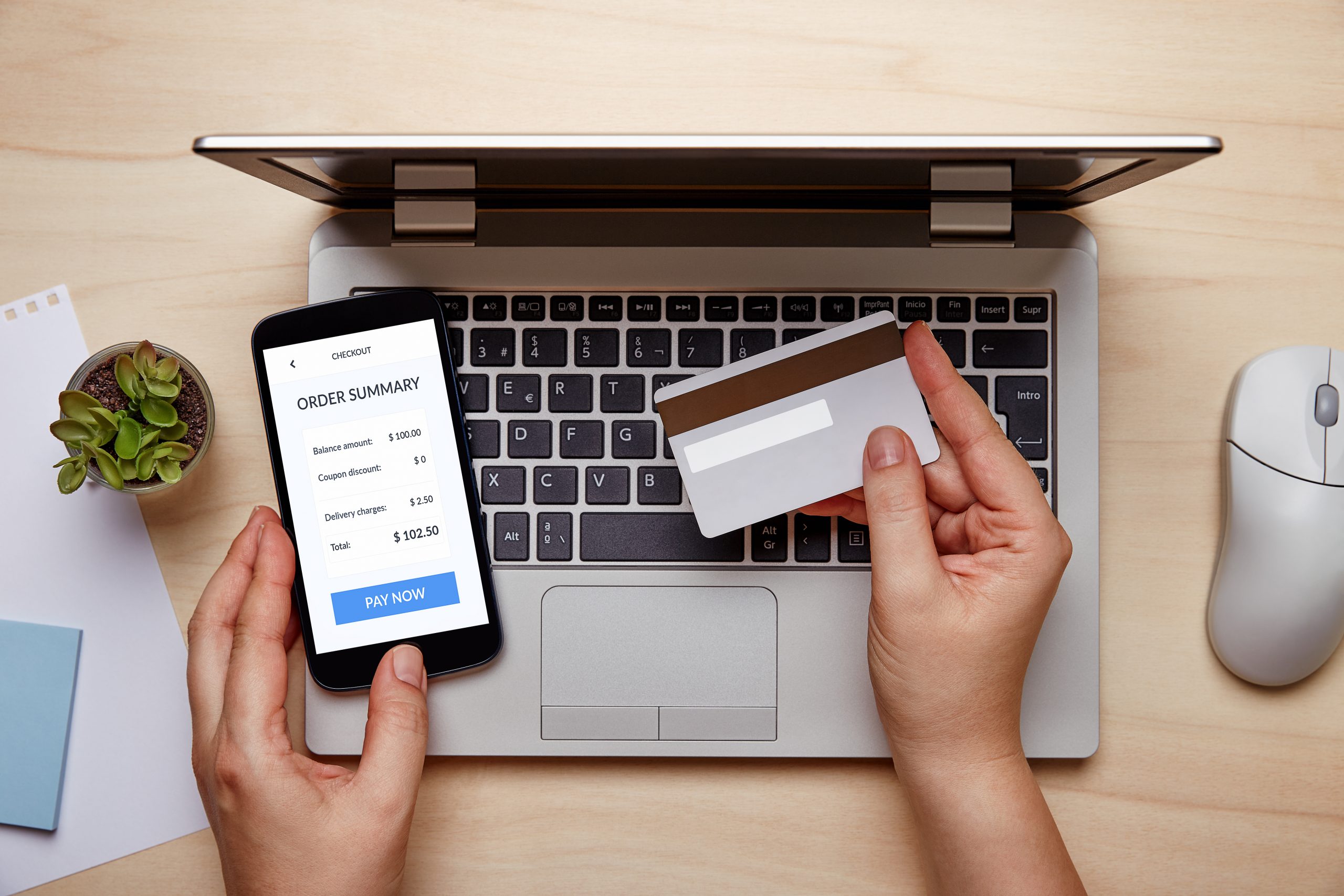 Start Selling On Online Shop
Leave The Rest To Us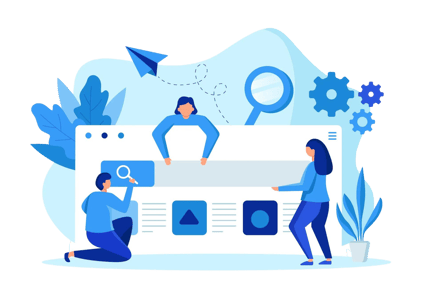 Hot POD Products Amused Your Customers